Pippi Longstocking 75 years- Pippi inspired products
Pippi Longstocking, who didn't grow up with it. The adventures of Pipi exist 75 years this year and of course Pippi inspired products belong to it. Take a look?
Have adventures just like Pippi
This year marks the 75th anniversary of the adventures of Pippi Longstocking. Together with the Astrid Lindgren Company, Primus proudly launches a series of Pippi inspired products. The perfect accessories for little hikers. Part of the proceeds go to Save the Children
I am going on an adventure and I am taking
Do your kids, like ls Pippi Longstocking adventures, want to go hiking in nature. These items will allow them to take their food and drinks with them just fine now that they are back (partly) to school or when they go on an adventure in nature.
Lunch boxes, drinking cups and more
Trailbreak lunch Jug
The TrailBreak lunchboxes have double-walled vacuum insulated stainless steel construction. They are robust and durable. Powder-coated exterior ensures grip.
The wide opening makes it easy to fill, eat and clean. The lunch boxes are available in one size: 400 ml in three colors with different prints of Pippi Longstocking. Price: 29.95 euros.
Vacuum bottle
The double-walled stainless steel vacuum flask has a 'Click-
'Close' system. The cap can also be used as a drinking cup. These bottles are also powder coated on the outside.
This is the perfect drinking bottle for the little explorers with high standards. Available in one size: 350 ml in three colors: green, red
and blue. Price 21,95 euros.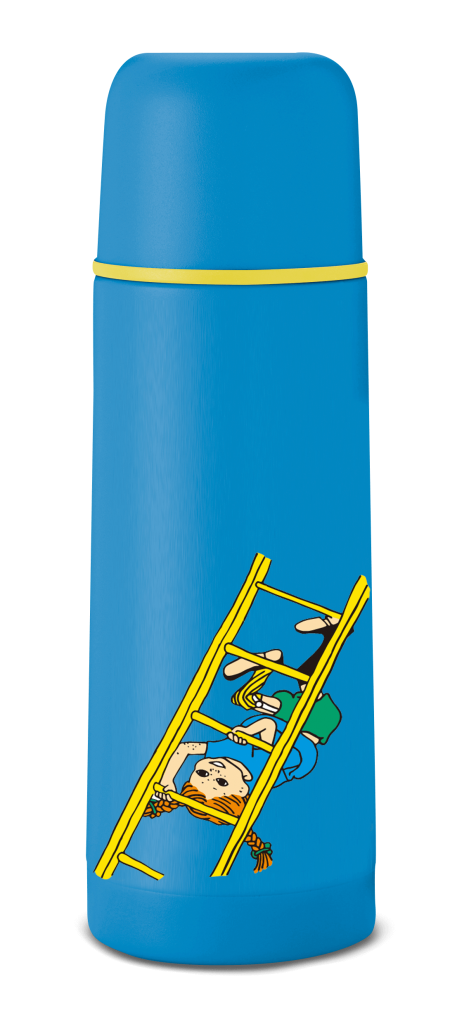 Meal set PIPPI
A complete five-piece set that includes everything for the young adventurer. The drum can also function as two plates, a small container for berries or snacks, a cup and a spork. The Meal Set is dishwasher safe and microwave safe.
Available in one size and three colors: green, red and blue in three different prints. Price: 19.95 euros