Klaas can do everything – so can you? – book review
Do you also have children who like to explore? They also ask you the ears of the head? Then I would recommend the children's book Klaas Kan Alles- je ook?' definitely put it on their Sinterklaas wish list.
The Book Presentation
In this book Klaas answer questions such as: How does a private detective work? Which forces of superheroes really exist? What did ninjas did before or how you can survive a tsunami golf? Klaas does not shy away from any challenge, exerts the craziest professions, starts the most impossible missions and tries to beat experts with the help of all cool gadgets.
We were on Saturday at the book presentation of the book by Klaas van Kruistum and the boys here are lyrical about the book. Why? You read that and see here.
Television program
Maybe you or your children know the television program ' Klaas can do everything ' well. Here, presenter Klaas tries to carry out a number of assignments with various new techniques. In this way he tries to accomplish an apparently impossible mission, with the help of a certain gadget to beat a specialist on his own terrain and to practice a special profession for one day.
This program is now continuing in a children's book.
Children's book
In his book Klaas Kan Alles- you too? Klaas gives you answers to all the tricky and difficult questions. In the popular science children's book, Klaas tries out the craziest professions for one day, takes on the most impossible missions and tries to beat an expert in his own field! This of course with the help of all cool gadgets. But not only Klaas tries everything out.
The readers can also do all kinds of interesting experiments! Klaas can really do everything? You can read that and much more in this children's book!
About the writer
Klaas van Kruistum is a television presenter at KRO-NCRV. You (or your children) will know him from Checkpoint, Zapplive and Klaas can do anything. In 2016 he was ' the mole' in whom is the mole.
Klaas can do everything – so can you?
We were present at the book presentation of this children's book on Saturday. This was held at Sound and Vision in Hilversum, a beautiful location for this. And what fun it was.
Klaas first showed a number of experiments, for example how you can inflate a balloon with ice cubes in a carafe and hot water (see video) and how you can blow out candles from a distance of about four metres. Then there was an exciting quiz, in which the winner read the first book of 'Klaas Kan Alles- Jij ook?' handed over to Klaas himself. After this, the purchased books were signed and there was cake.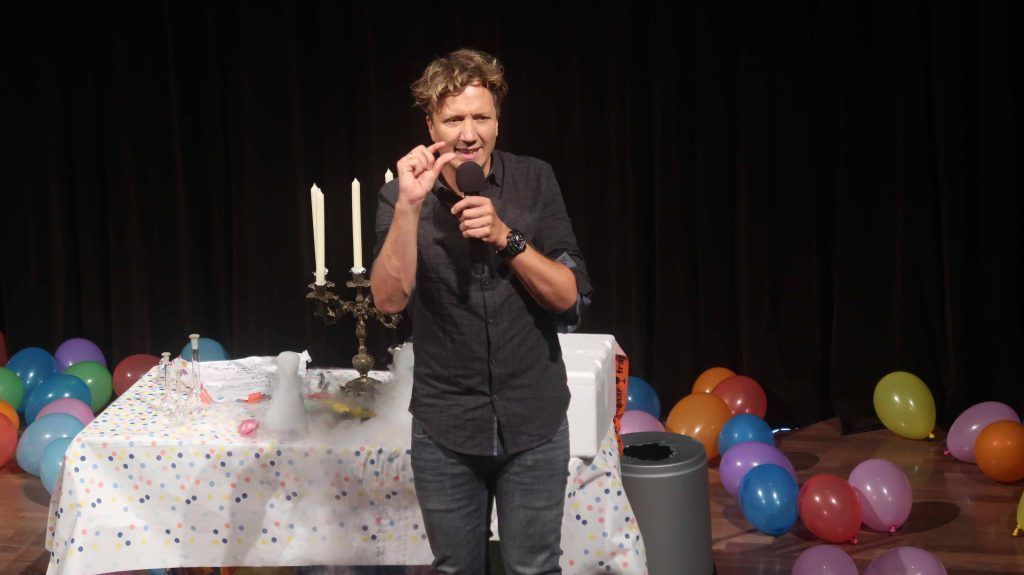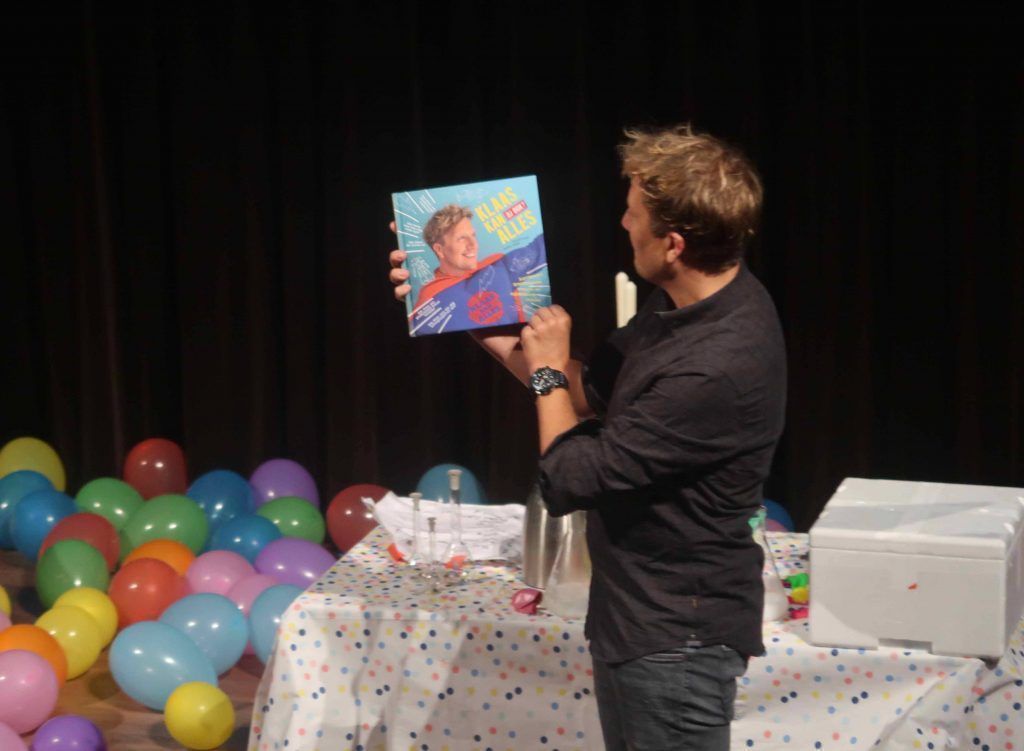 The boys are really lyrical about the book. It contains a lot of explanation. This is how you saw on Saturday (October 13, 2018) during the episode of Klaas Kan Alles on TV, whether Klaas could be a Ninja. This is also in the book. In the program, a lot has already been explained.
The book contains much more background information about Ninjas and you can also read whether Klaas succeeded in performing this special profession. This children's book also contains assignments that you can do yourself at home and that's how you discover whether you can do everything.
Children's books are always nice to receive and to give. This book Klaas can do everything – so can you? is really recommended. The book is on sale from October 16, 2018