Nursery inspiration window decoration
If I had the chance I would regularly change our house and provide new things. I just love to set up a space. I couldn't wait until I was allowed to change the children's rooms from baby room to nursery.
If you also like that, then I have some nice inspiration for window decoration in the nursery.
Nursery inspiration
A long time ago I already gave a look in the baby room. This was then completely ready for our little girl. The oldest moved to the guest room and got a great forest room there. We are now almost 2 years later and turned the baby room into a (large) girl's room.
She is big enough to even ride an electric scooter around the city.
I think it's great to get children's room inspiration and can scroll for hours on Pinterest and on living sites for fun and original ideas. Eventually I turn all my ideas into a mood board or simply a collage and so my idea then slowly takes shape. Secretly, the entire preparation alone is the best.
Looking for window decoration
The people who know where we live will probably understand that finding suitable window decoration is not an easy task. We have a huge number of windows and these also have no normal dimensions and shapes. Just hanging a ready -made curtain of the Hema is not in us. However, I think it is super fun to get inspiration from websites and providers in window decoration.
Who knows, I might be able to bend such a product into a suitable design for our house.
For example, I sniffed a bit between the various window decoration of Velux and, in addition to the standard darkening, even darkening blinds of Star Wars came across it. My oldest is already starting to be a bit interested in Star Wars so a roller blind with a stormtrooper on it would of course be very cool.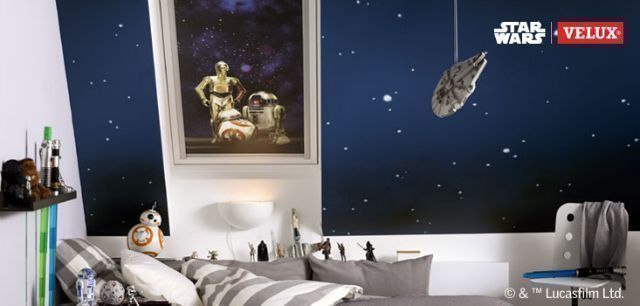 I might enjoy the youngest more fun with window darkness of a princess or just a nice smashing girl's color. Which I also like to.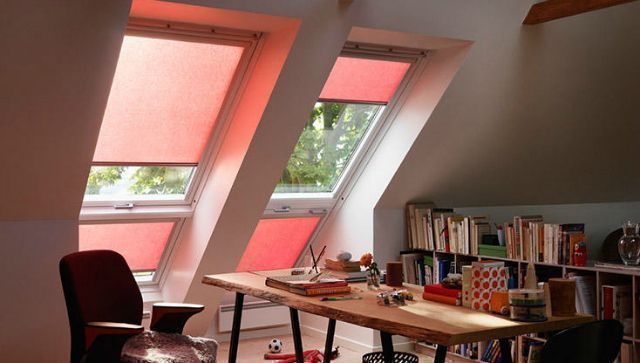 What do you think is beautiful window decoration for a children's room?
♥ ♥ ♥ On full -time mom, affiliate links are used. This means that if you click on one of the links, we may get a small committee about it. It doesn't cost you anything extra, but it will give us something. We can maintain this website with these yields.
We also sometimes get paid for an article or we get a product in exchange for a blog post. Our opinion still remains unchanged and honest. For more information you can read the disclaimer. ♥ ♥ ♥