Webshop of the week; Ansje Handmade + discount action!
As you know I have been busy with the sewing machine lately. To make all those cute pants, skirts, hair bands and shirts you do need fine fabrics. By coincidence I ended up at a stall of Ansje Handmade and what turned out to be?
Owner Anouck also has a very nice webshop!
Bblogt loves webshops; Ansje Handmade
On a Saturday afternoon I was unsuspectingly browsing through a market, when my eye suddenly spotted some awesome knitted fabrics. I was standing in front of the booth of Ansje Handmade. She sold super cool pants and other handmade products but also very fine fabrics. I immediately scored two great fabrics and asked her if she had a webshop too. So, two weeks later, I placed another order and strung Anouck right along for this weekly column.
Anouck is very creative, makes the most beautiful baby and children's clothes and accessories and you can shop in her webshop. So don't forget to read on for the discount code so you can score another great gift.
Ansje Handmade
Tell us about the origin of your webshop.
"Almost ten years ago I went to sewing school, because I wanted to work with my hands and create something. This hobby grew into my own business after the birth of my children in 2009 and 2011 and since January 2016 I work only for myself and no longer in forensic care where I was employed for almost 11 years. The webshop has expanded considerably in recent months to include not only handmade items but also fabrics, patterns, tutorials and you can take workshops or sewing classes."
Where does the name Ansje Handmade come from?
"My mother's name is Ans(je) and she used to sew all the time while I played on the floor next to her. I thought the name should be linked to that and also because I think it's a sweet name. Many people call me Ansje or know someone with that name. That makes for funny conversations."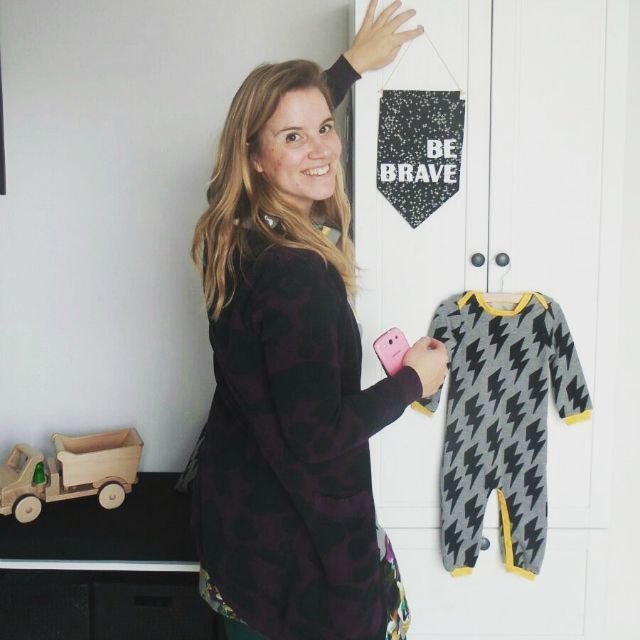 What fun things can we all shop from you?
"You can contact me for baby and children accessories and clothing. Think changing mats, wraps, music boxes, bibs, pants, shirts, baby suits, custom made playpen covers and more. I have a limited stock and work a lot on commission. You can also visit the site for designer fabrics.
That sounds very chic, but means besides quality (Organic or oekotex) also that the designer has given a license to use his/her design. So that the designer, #smallbusiness, also earns a salary for all the work."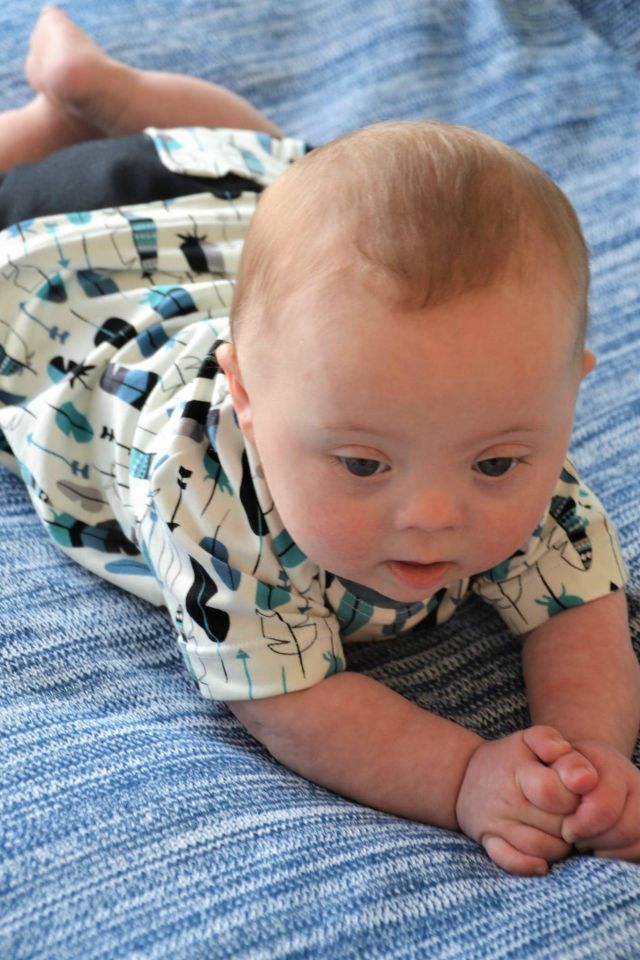 Where do you get your inspiration from?
"Of the fabrics, the people around me, colors, shapes, nature. I can sometimes be in the shower or on my bike delivering the mail in The Hague and then ideas pop in. But above all I try to follow my heart. In the past few years of doing this, I have seen many crafters online and much the same thing happens.
Or people ask me if I can do it this way or that. As soon as I notice I have doubts, I check where that comes from and soon I end up back on my Ansje path. I try to distance myself from the masses and think what I like, what suits Ansje, what is fair, Which fabrics are and which are not.
This seems to be working well so far and I keep meeting new nice people with whom I enter into interesting collaborations. Very refreshing and challenging."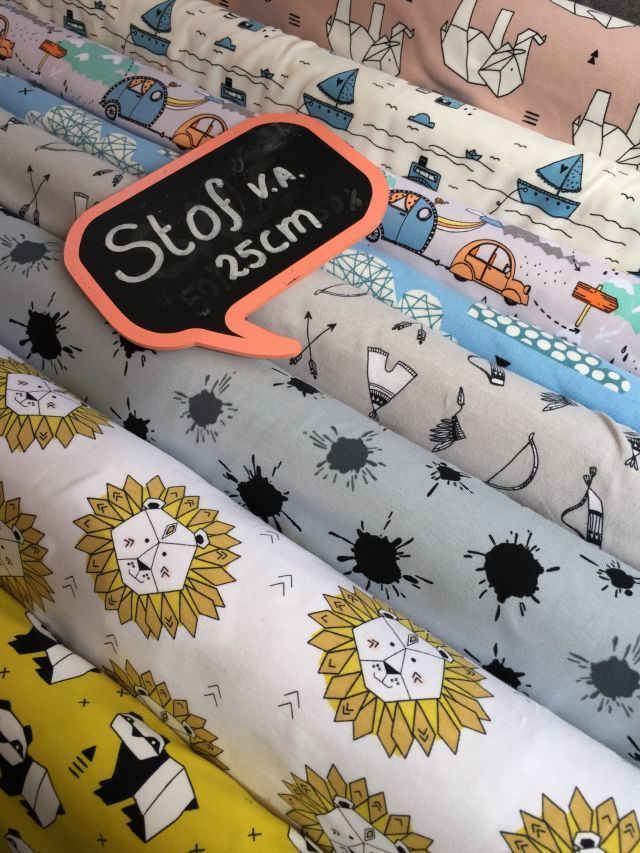 Do you have a personal favorite? Something not to be missed?
"Phew, since I make everything myself, of course everything is a favorite haha, but then I go for the whale music boxes, the patchwork crib blankets/play rugs and the changing mats. But of the clothes the new summer romper and the empire dresses. Actually usually my favorite is what I added last ;)"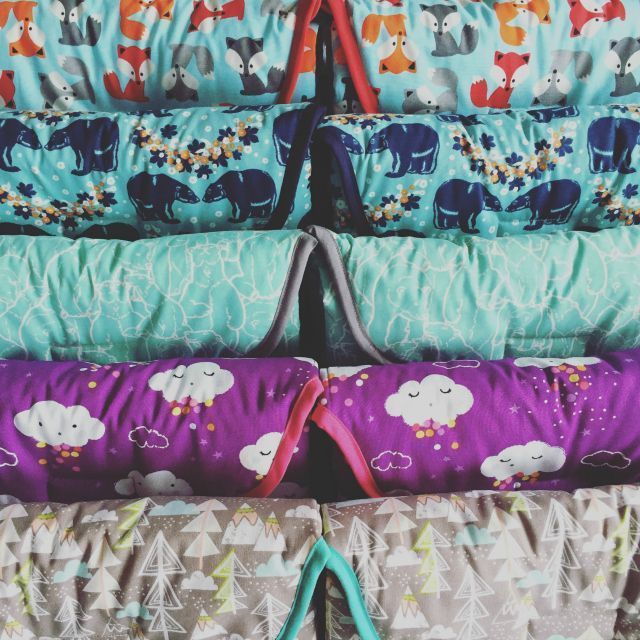 What is your ultimate dream concerning Ansje Handmade?
"The crazy thing is that I have no end goal. It is literal go with the flow and fortunately it goes very well. I cherish all new collaborations and then I'll see where the ship runs aground.
I enjoy the workshops and sewing evenings, the contact with customers during markets, but also working hard behind the machine. The variety is great and there are plenty of challenges. The to-do-list is endless And there is plenty I still want to work on. But the day only has 24 hours and I find that sometimes I need a little more sleep ;)"
Voucher code
Can't you wait to put a cute music box or a wrap in your shopping cart? Or would you rather buy a summer romper or dress? Until July 1, 2016, you can use a voucher code that gives you10% off your order.
Quickly go to the webshop and use voucher code: bblogt for 10% discount!
(For an overview of all webshops in this section; click here. )
Did you know Ansje Handmade already? Did you know that Anouck also makes fine products on order? Take a quick look.
♥ ♥ ♥ Fulltime Mama uses affiliate links. This means that if you click on one of the links, we may get a small commission on it. It costs you nothing extra, but it does give us something extra. With these proceeds we can maintain this website. We also sometimes get paid for an article or we get a product in exchange for a blog post.
Our opinion remains unchanged and honest. For more information you can read the disclaimer. ♥ ♥ ♥