Christmas wafers
By Debbie: I always enjoy baking something with my kids. It doesn't happen very often yet because they often don't have the patience but slowly they are getting more and more interested in the whole kitchen thing. Of course, I think it would be great if they could be on a At any given moment I will eat anything I make but at least the sweet baking will go down well.
Christmas wafers
Now that it's almost Christmas, of course we'll bake something in Christmas spirit. These meringues are easy to make and the kids can decorate them themselves. It is extra fun if they can spray the foam on the baking tray themselves. You might want to draw some figures on the back of the baking paper for them to color in beforehand. But let them go their own way because that is just as much fun!
Before the meringues go into the oven, they may decorate the meringues with sprinkles to make the Christmas meringues even more fun!
There are a few things to keep in mind when preparing and baking meringue. Make sure your equipment is well greased. The smallest trace of fat (egg yolk) keeps the foam from becoming stiff. Pay close attention to that too when you split the eggs. Use 3 bowls.
Split an egg each time and then put the "clean" egg white in another bowl. Do this after each egg, so you don't have to start over if some yolk accidentally gets mixed up with an egg white.
What you need?
3 egg whites
175 grams fine granulated sugar
1/2 teaspoon vanilla extract
1/4 teaspoon white wine vinegar
a pinch of salt
extra: nice sprinkles
How to proceed?
Preheat the oven to 100 degrees Celsius. Line a baking tray with baking paper. Beat the egg whites with a pinch of salt until stiff with the mixer. Gradually add the sugar, then the vanilla and vinegar. Keep whisking until the sugar is completely absorbed by the egg white. You know the egg white is good when it forms stiff peaks. You can then turn the bowl upside down and the egg white stays in it.
Scoop the egg white into a piping bag with a round nozzle. Pipe the desired figures on a baking sheet lined with baking paper. Decorate them as desired with fun sprinkles. Bake the meringues for 60 – 80 minutes until they separate easily from the baking sheet. Turn the oven off and leave them in the oven for another 20 minutes. Then let them cool on a wire rack.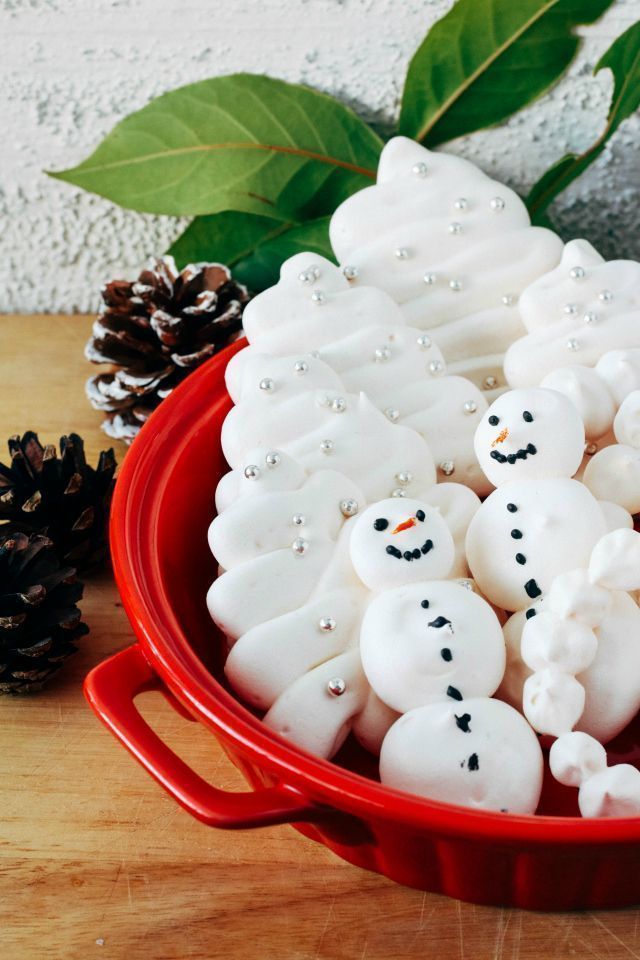 This article was written by Debbie Bodewes. You can find more from Debbie at her blog Deb's Bakery & Kitchand
♥ ♥ ♥ Fulltime Mama uses affiliate links. This means that if you click on one of the links, we may get a small commission on it. It costs you nothing extra, but it does give us something in return. These proceeds allow us to maintain this website. Also, sometimes we get paid for an article or we get a product in exchange for a blog post.
This still leaves our opinion unchanged and honest. For more information you can read the disclaimer. ♥ ♥ ♥